MINNESOTA BIKE RIDE
The Annual Minnesota Crossing For a Good Cause!
2018 Registration Open Now
OUR CAUSE
Almost everyone's life is touched by cancer in one way or another. Great strides have been and are being made in combating these diseases. It is the objective of this organization to support these continued efforts by providing a healthy fundraising event that is geared to the participants while involving all communities.
2018 Fundraising Ride 
This year's ride shall traverse a path starting in Brown's Valley MN and ending in Taylors Falls MN. The Ride begins on Sunday, September 9th and ends on Friday, September 14th. The route is West to East. Beginning on the South Dakota border and ending in Taylors Falls on the Wisconsin Border.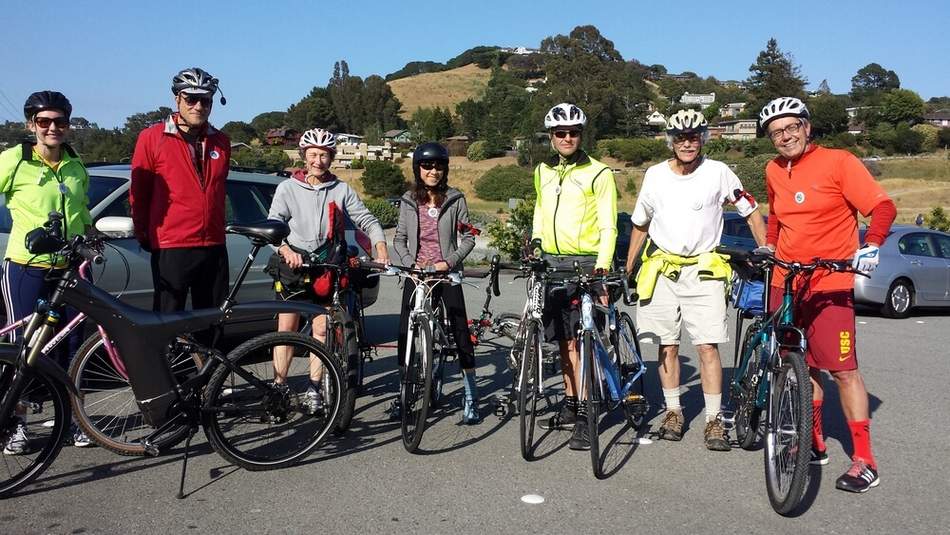 Routes Info & Dates 
September 9th, 2018 – September 14th, 2018
About 50 – 60 miles per day

6 Days of Riding

6 Breakfasts

6 Lunches

5 Dinners

Commemorative T-Shirt

Campgrounds with Showers

Gear and Equipment Transport / SAG Support

Hot Showers Every Night Included
RideMN1 will provide 17 meals and tenting facilities for each Rider. Riders may choose other accommodations (motel, RV, other) and other dining facilities, but no Entry Fee reduction will be made.

We will transport up to 100lb per Rider.
Riders must provide their own transportation to the starting point in Browns Valley as well as at the conclusion of the ride in Taylors Falls.
A signed waiver form at the event start is required. To expedite check-in, please download the attached waiver form, read and sign – we will have extras available at check-in. 
No Rider Packets will be mailed for the 2018 Event
Pre/Post Camping:
We have arranged for pre-ride camping Saturday night of September 8th at the Browns Valley City Park. This park has vault toilets and a water spigot, but no showers. There will be no additional charge for Riders electing to camp here the night before the ride.
Also, the last days' ride takes us to Taylors Falls and as a convenience we have reserved the Group Camping Site at Interstate State Park for Friday night September 14th. This group camping does not include showers.
Sightseeing & Points of Interest:
Browns Valley – Sam Brown's Cabin
Browns Valley – Carnegie Library
Morris – Pomme de Terre River and Community Horticulture Gardens
Morris – Morris Theatre – Historic and showing Movies
Starbuck – Holly Skogen Troll Park – a must see
Starbuck – Hobo Park with real Hobo history
Glenwood – Big Wooden Hand – some call it Goliath size!
Glenwood – 'Pottyville' Outhouse Collection – need we say more?
Lake Carlos – Five Buildings listed in National Register of Historic Places
Little Falls – Charles Lindbergh House and Museum
Little Falls – 'Murals of Little Falls'
Little Falls – Minnesota Fishing Museum – a must see
Little Falls – Pine Grove Zoo
Little Falls – Minnesota Military Museum Camp Ripley
Lake Mille Lacs – Father Hennepin State Park – the original 'Louisiana' from 1680 AD
Isle Harbor Lookout Tower – south of Isle – Forest Lookout Tower
Snake River Crossing – we will be lunching here
Braham – Pie Capital of Minnesota – We ARE stopping. Pie is included!!!!
Rush City – Historic Grant House – yes, we will be having breakfast here
St. Croix River Road – Wild River State Park – we will have a snack break here
Taylors Falls – Interstate State Park – this is the terminus and pick up point. Lunch for Riders and Guests. Also, we have reserved the Group Campsite here for those interested in laying over before heading home.
Meals:
RideMN1 will provide all meals beginning with breakfast the opening day (Sunday) in Browns Valley and concluding with Lunch in Taylors Falls on Friday. Saturday meals preceding the ride are not included.
Luggage Guidelines:
Transportation – 100LB Limit – 40LB maximum per 'bag' – no limit on number of 'bags'

(we will tag each riders bags with the corresponding Bib number)
SAG:
RideMN1 will provide SAG support by transporting broke down Riders and bicycles to the scheduled day's ride end. We will work with those affected to repair their bikes and depending upon the availability of volunteers and location, we MAY be able to call upon one of the Bike Shops along the route.
We will accommodate up to 100LB of 'luggage' per rider. This is 20LB over what is typically permitted.
We encourage Riders to use this extra 20LB for spare parts – tires, tubes, chains, pedals, etc.
Safety:
RIDERS ARE RESPONSIBLE FOR THEIR OWN SAFETY. This is a road ride with a significant portion being on roads with little or no paved shoulder. Helmets, tail lights and mirrors are required (headlights are recommended).
Waiver Form with Medical Information:
A signed Waiver Form is required. We will have extra copies on hand at the start. No exceptions will be permitted!
Bibs:
Bibs will be Riders 'pass' for restaurant/café meals.
Cancellation information:
For more information please contact RideMN1 directly at
ridemn1@gmail.com or (218) 678-2194.
DONATIONS
RideMN1 Inc. (Tax ID# 81-2789808) benefits several organizations dedicated to developing cures for cancer each of which is a nonprofit, public benefit corporation recognized as tax exempt under IRS Code 501(c)(3). Donations to RideMN1 are deductible for income tax purposes, to the extent permitted by law.
VOLUNTEER INFORMATION
We appreciate all those who give their time to our event.  You will have a great time, and we thank you for your commitment to helping make the event a success.  We couldn't do it without you!
Click To Fill Out and Send The Volunteer Form
A BIG THANKS TO OUR SPONSORS!